High economic potential
Fully automated connection
Servers in 5 continents
High voice quality
Seamless integration with
Microsoft Teams

- this is how it

works!
Make and receive calls with Microsoft Teams
Teams Direct Routing - Microsoft Teams Direct Routing brings immediate relief that your business has been searching for. This connection allows you to connect our Cloud PBX or SIP Trunk directly to the Microsoft Azure Cloud - no custom SBC or PowerShell knowledge required.
Integration is automated by simple steps and there is no need to hire outside companies or IT technicians. With Microsoft Teams Direct Routing connection, you can make calls simply, easily and quickly through the Microsoft Teams app on your computer or smartphone and have access to your phone system anytime, anywhere.
Microsoft Teams Direct Routing:

expand your communication
Microsoft Teams is a powerful communication and collaboration platform that is available for both personal and corporate use. The platform offers a wide range of features, including video conferencing, document creation and sharing, and productivity management. In addition to these features, integration between Microsoft Teams and our Cloud PBX system is available. This integration allows you to make and receive internal and external calls directly from your MS Teams App on the mobile or Desktop.


It is ideal for companies that want to increase their productivity and improve customer service quality. Virtual-Call helps you with the implementation through Direct Routing. We make a practical, secure integration of your telephony system with Microsoft Teams.
Microsoft's cloud communication solutions have achieved enormous success due to their flexible and location-independent collaboration.
Microsoft Teams - Direct Routing
Cloud PBX with MS Teams
Microsoft Teams Direct Routing enables enterprises to have a direct connection between their communication platform and our Cloud PBX. The process of implementing Virtual-Call with MS Teams is hassle-free, as it is a fully automated integration. Microsoft Teams and Cloud PBX features are combined in one place, further enhancing your communication system.

Migrating your existing phone system to the cloud has never been easier. Order now and experience the difference!
Microsoft Teams - Direct Routing
SIP Trunk with MS Teams
Direct Routing allows you to connect your IP PBX to your communication platform via our SIP Trunk. Thus, users can make full use of MS Teams features with the IP PBX.
With Virtual-Call, the deployment process is effortless and simple because it is a fully automated integration. Experience benefits such as, high voice quality and savings due to the most competitive rates on the market.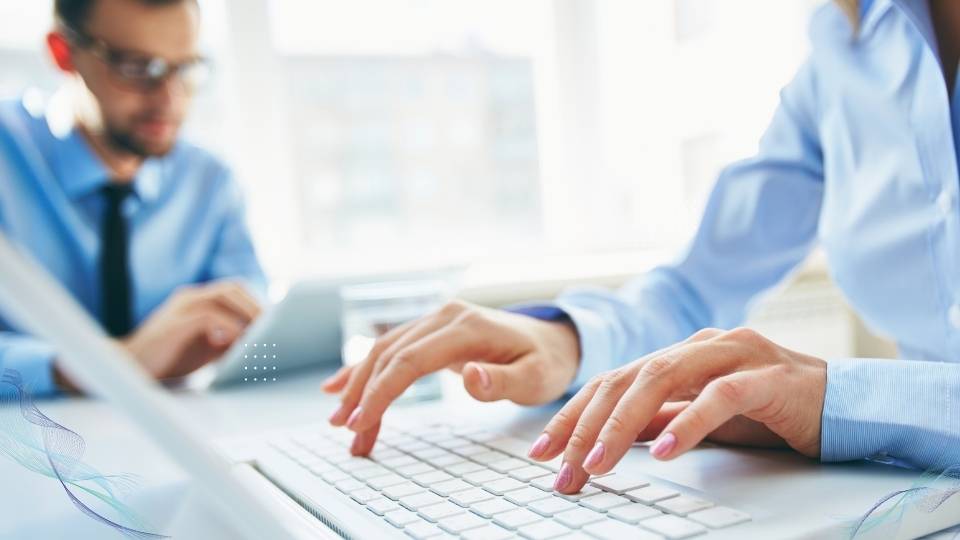 VIRTUAL-CALL WITH MICROSOFT TEAMS
Microsoft Enterprise Security
Only minimal Microsoft authorizations are allowed for the integration. No passwords or Microsoft tokens are read, or stored.
100% based on Microsoft Azure
All components of the Virtual-Call connection are used in the Azure cloud in all four geographic regions.
Microsoft CSP Partner
Virtual-Call is a Microsoft CSP (Communication Service Provider) partner, which means that all Microsoft licenses can be purchased directly through Virtual-Call (currently only for Switzerland).
Superior voice quality
Since we have geographic SBCs directly connected to the Microsoft Azure Cloud and close to our customers, so you can get high voice quality and short latency intervals.
Call barring
With the call blocking feature, you can block unwanted calls and keep important ones.
Speed Dialing
The best way to make calls with as few keystrokes as possible. With your phone's speed-dial system, you can access real numbers or favorite contacts with just one keystroke!
To be able to fully use Microsoft Teams and make calls through it, you need one or more Microsoft 365 or Office 365 licenses. As a general rule, you will have an additional charge for each phone number to Microsoft Teams for using Direct Routing.
| Base | Version | Add-on |
| --- | --- | --- |
| Microsoft 365 Business | Basic / Standard / Premium | Telefonia Teams |
| Microsoft 365 / Office 365 | E1 / E3 | Telefonia Teams |
| Microsoft 365 / Office 365 | E5 | Telefonia Teams included |
Automated Implementation
Much easier and more cost-effective
To implement Microsoft Teams Direct Routing you do not need an external IT company with several technicians. Even Powershell knowledge is not required.

The connection and storage is done via a fully automated wizard.

Required Microsoft licenses can be obtained directly from a Microsoft CSP partner.
Guaranteed quality
Your calls are completed by our local carriers with high performance and guaranteed quality to ensure low latency.
Global infrastructure
Our PoPs (gateways) located in six regions on five continents ensure low latency and high voice quality.
Fully automated integration
Within minutes, the MS Teams Direct Routing is completed via our virtual assistant. No need to hire outside IT companies.
The modern connection between people and business.
Microsoft Teams for Cloud PBX and SIP Trunk
Microsoft Teams and Cloud PBX or SIP Trunk direct routing happens through an automated system, which simplifies deployment. During the registration process, a wizard will guide you step by step. No technical IT or PowerShell knowledge is required. For interconnection between MS Teams and Cloud PBX or SIP Trunk, it takes no more than 10 minutes. However, Microsoft may take up to 24 hours to update the changes.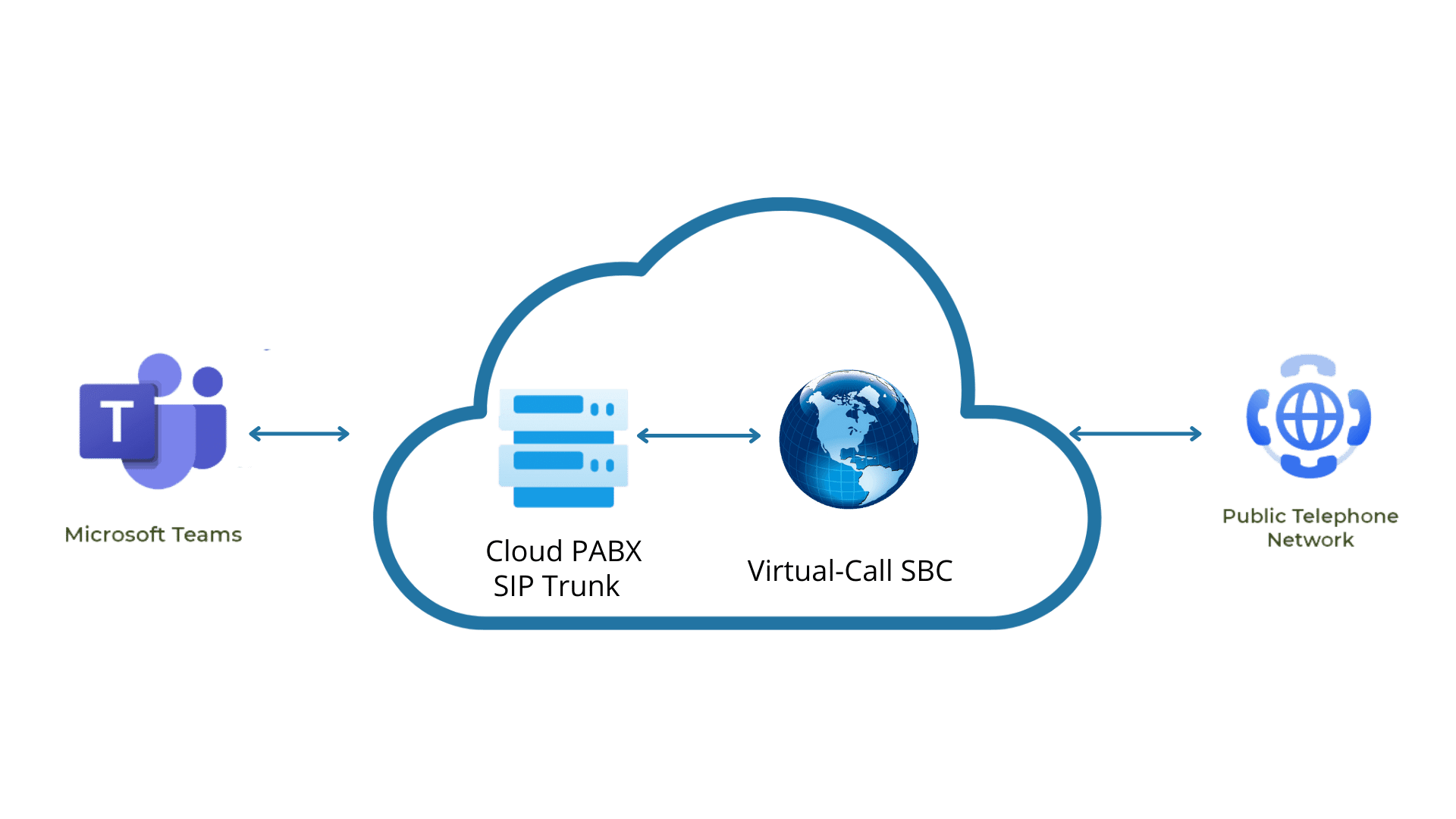 Why choose Microsoft Teams connection from Virtual-Call?
Because it is
simple, practical, and safe.
Experience seamless communication with Microsoft Teams Direct Routing from Virtual-Call. Our solution simplifies and streamlines your communication experience with enhanced voice quality, flexibility, and cost savings.
Enhanced Voice Quality
Our Microsoft Teams connection provides crystal clear voice quality, ensuring that every conversation is heard loud and clear without any interruptions or disturbances.
Flexibility
Our solution offers unmatched flexibility, which means you can easily connect remotely from any device, anytime, anywhere.
Cost Savings
Reduce your communication costs by using Microsoft Teams Direct Routing from Virtual-Call. Our solution helps you save up to 70% on your existing communication costs, enabling you to allocate resources for other crucial aspects of your business.
Frequently Asked Questions
How is the implementation process done?
Microsoft Teams Direct Routing with Cloud PBX or SIP Trunk is done via a virtual assistant and is simple. You will be guided step by step through the registration process. Generally, the whole process takes less than 10 minutes. Neither knowledge of PowerShell nor external IT companies are required. However, if you need support, we can implement the connection for a small fee. Having Microsoft licenses is a prerequisite. If you need guidance, we will be happy to help.
For which numbers can the Microsoft Teams option be requested?
You can request Microsoft Teams Direct Routing with SIP Trunk for all numbers and international numbers offered by Virtual-Call.
É necessário ter conhecimento sobre PowerShell?Is knowledge of PowerShell required?
No. The integration is automated. You only need to have an account in your Office 365 with Global Admin rights.
Do I need my own SBC?
No. Virtual-Call is connected directly to the Microsoft Azure Cloud.
Click on the link and schedule a free consultation.
Want to learn more about Microsoft Teams direct routing?